©1998-2013 Maria Helena Rowell

Video
|Psychoanalysis| |Directors| |Arts| |Miscellaneous|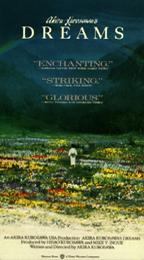 Dreams
by Akira Kurosawa
1990 - VHS & DVD

Eight vignettes--increasingly apocalyptic--as ``dreamt'' by an 80-year-old widely
regarded as the greatest living filmmaker of the era. They deal with such concerns as
the futility of war, the perils of nuclear power and humankind's need to harmonize with nature.


---



The Rite
by Ingmar Bergman
1969 - VHS

A surrealistic work in which three actors are accused of performing an obscene
variety show by a cruel judge who mercilessly exposes each of their weaknesses.
A masterful examination of the artist's place in society.


---



Juliet of the Spirits
by Federico Fellini
1965 - VHS & DVD

A delightful, visually inventive fantasy concerning a bored Roman
housewife who finds relief from the mundane and from her philandering
husband through sensual escapades in the spirit realm--her own subconscious.
Academy Award Nominations: 2, including Best (Color) Art Direction-Set Decoration.
Video Annotation Winner of the New York Film Critics Award for Best Foreign Film.


---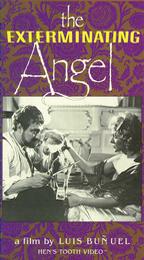 The Exterminating Angel
by Luis Buñuel
1962 - VHS


The invited guests at an elegant dinner party find that a mysterious force compels them not to leave. After three days, hunger, thirst and desperation take over, leaving the semi-savage guests to undergo a formidable transformation of both, mind and spirit. Considered by many, his greatest surreal film after L'age D'or, Exterminating Angel gives Buñuel a chance to go back to his cultural roots of the French Surrealism, not allowing culture, education, religion or other institutions to interfere with the content of characterization but to allow his characters to roam free like dreams or sometimes nightmares in a world of pre-fabricated emotions.
Video
|Psychoanalysis| |Directors| |Arts| |Miscellaneous|


Back to Bookstore/Index